Launched in 2019, We Care is the Etam Group's program in support of our sustainable development and social responsibility goals.
SAYING YES TO TRANSPARENCY
We know that the fashion and lingerie sector needs to become fairer and more sustainable – and with that in mind, we have put in place a stringent supplier policy along with transparency of communication.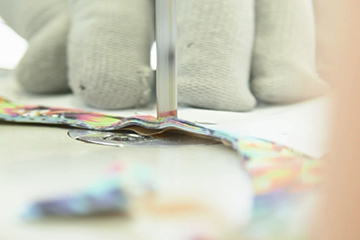 YES TO MORE SUSTAINABLE FASHION
With 100 years of expertise behind us, style and creativity are our heritage, and we are developing more and more environmentally responsible collections and working hard to manage product lifecycles without compromising on these values.
YES TO BEING INCLUSIVE
We offer collections for everyone, designed to show what makes each woman special: our commitment to social responsibility benefits our employees and partners as well as our customers
OUR COMMITMENTS
#01
WE CARE...
ABOUT
THE PLANET
Sourcing lower-impact materials, avoiding drawing on non-renewable fossil resources, making use of production offcuts, etc. There are many ways in which we can innovate to reverse climate and biodiversity trends and to tackle pollution in our oceans.
The amount of products in the We Care program rose significantly between the Fall/Winter 2019 and Summer 2020 seasons, increasing from 4% to 16% across our lingerie and ready-to-wear collections.
Goal 2025 :
80%
ENVIRONMENTALLY RESPONSIBLE COLLECTIONS
WHAT'S NEXT?
In signing up to the Fashion Pact, we have pledged that 80% of our collections will be environmentally responsible by 2025.
In spring 2020 we will be creating a ready-to-wear capsule collection in collaboration with an environmentally responsible manufacturing and sourcing company.
Goal 2025 :
80%
ENVIRONMENTALLY RESPONSIBLE COLLECTIONS
#02
WE CARE...
ABOUT
WOMEN
We have spent over 100 years working with women through our lingerie and ready-to-wear collections to build their self-confidence and unleash their power. It isn't by chance that we have made commitments to organizations and groups who support women all over the world through their specific actions.
WHAT'S NEXT?
We continue our commitment to these organizations 365 days a year! ​

Spring 2020 will see the launch of YES! This is our first collection of post-mastectomy bras, featuring specially adapted lines that are both modern and feminine so that women can wear lingerie that they love and that suits their style.