The Swimwear
Guide
Whatever your plans for this summer, the perfect swimsuit is waiting for you right here. We'll help you find the perfect swimsuit and find the different shapes that will sublimate your silhouette according to your desires... and your mood.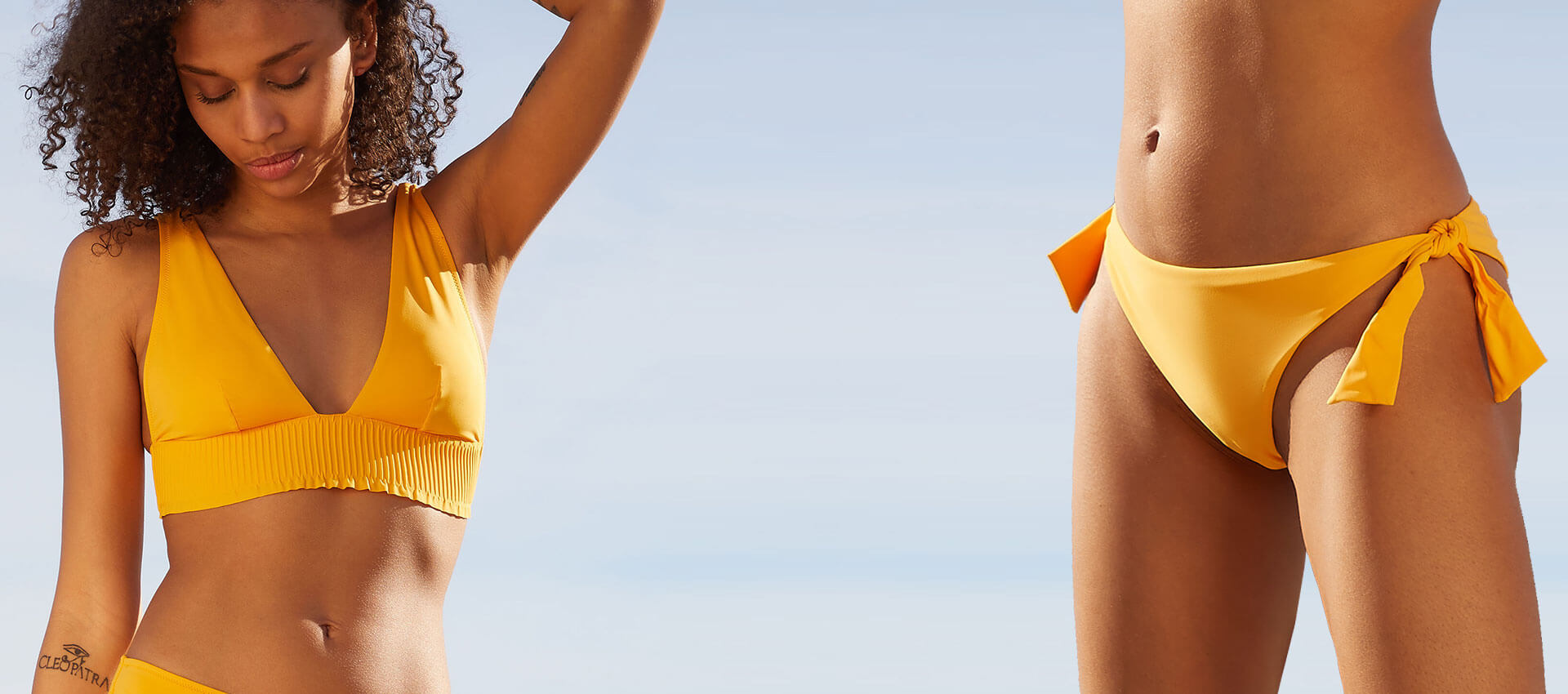 Showing off
my small chest
A volume
effect on
my buttock
Emphasize my shoulders

Optimal tanning and sublimated shoulders thanks to removable straps or asymmetrical.

See the selection
Refining my shoulders

Choose a plunging neckline to harmonize your bust.

See the selection
Go for the natural look

Go for light shapes without padding or underwiring, perfect for your small bust.

See the selection
Boost my cleavage

Opt for the shells + 1 size of the push that bring the breasts closer together and offer a plunging.

See the selection
Reveal my cleavage

Up to the navel or in the hollow of the breasts: full light on the cleavage.

See the selection
Maintain and enhance my generous bust

Choose shapes with underwires or underbust band for a perfect support.

See the selection
Lengthen my legs

A simple tip for a long-legged effect: clear the sides with high leg or side-tie briefs.

See the selection
Harmonize my hips

Love handles or wide hips: wrap them with a covering shape, or opt for a brief with a low cut on the sides that lengthens the legs.

See the selection
Smooth my tummy

High-waisted panties gently envelop and naturally smooth out your shape.

See the selection